Baxter House - Dennis, MA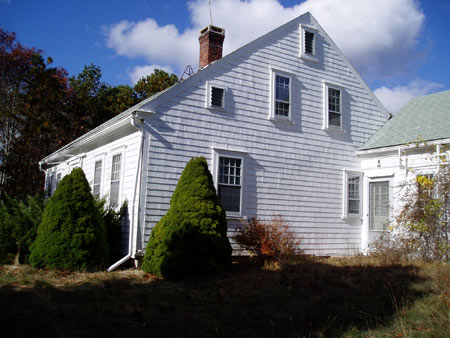 This remarkable preserved classic Cape Cod house had to be
disassembled for relocation to another site in Dennis.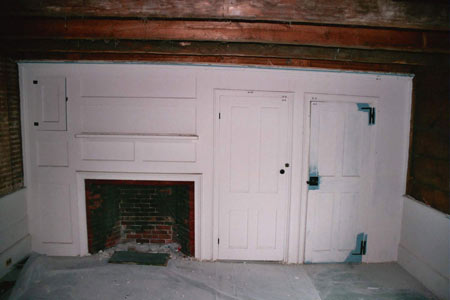 Paneled room end of front parlor.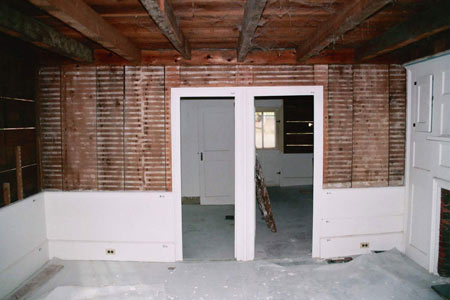 This 30 x 36 high posted cape, originally in West Dennis, is now being
reconstructed in East Dennis.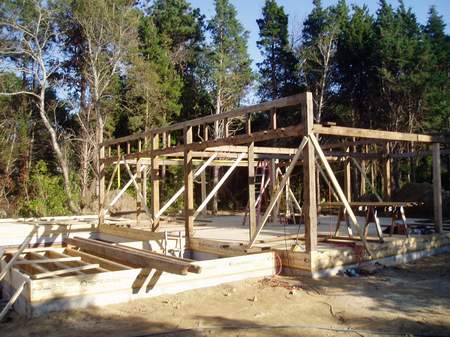 The wall frames were setup by hand.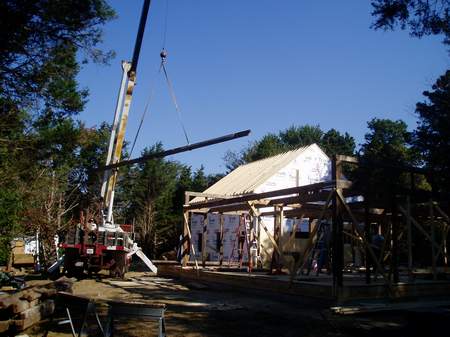 Floor beams are dropped in with a small crane.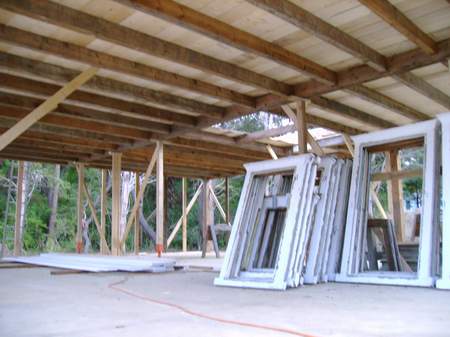 Window frames will be stripped before installation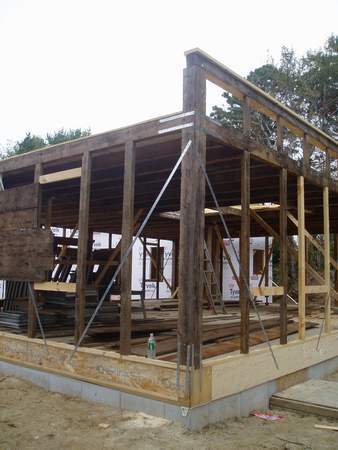 Frame is braced and tied down with steel straps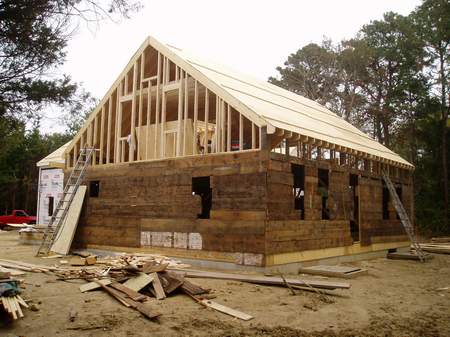 A local framing crew constructs a new roof.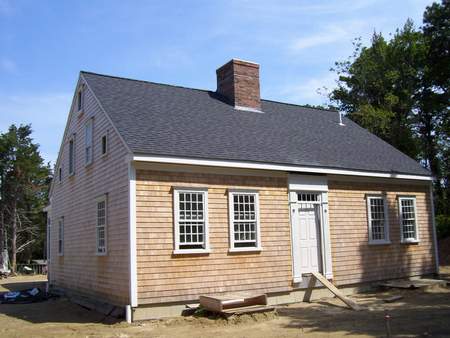 Reconstructed front elevation.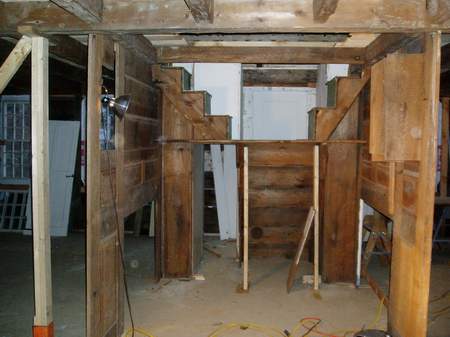 "Good morning" stair reconstructed.